"IT IS AMAZING WHAT YOU CAN ACCOMPLISH IF YOU DO NOT CARE WHO GETS THE CREDIT."
– Harry S. Truman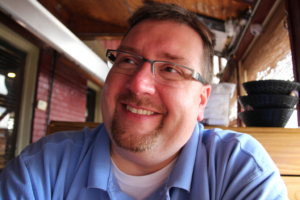 My passion in life is entrepreneurship. For over 28 years I have been an entrepreneur and have served entrepreneurs in various capacities. Whether it is starting tech companies, raising venture capital, coaching business owners one on one or in a group setting, consulting, or collaborating and implementing entrepreneurial development strategies with business and community leaders to help them develop and grow an entrepreneurship ecosystem is what drives me each and every day.
I'm a people person, connector, small business champion, and have been fortunate to develop key business development relationships throughout the state of West Virginia and all over the United States as it pertains to starting and growing companies, raising money, promoting entrepreneurship, implementing entrepreneurial development systems for economic development organizations, and supporting entrepreneurship ecosystems.
I love meeting new people and if you share the same interests as I do and are interested in exploring the possibilities of working together please contact me today.
My area of specialties includes startups, growth companies, technology, manufacturing, entrepreneurship, entrepreneurial development systems, entrepreneurship ecosystems, economic development, business coaching, business consulting, business strategy, customer service, business management, change management, finance, operations, sales, marketing, product development, product usability, branding and identity, social media, internet, podcasting, and photography.
At the end of the day, all we have is our

INTEGRITY

.

Place your trust in someone who understands and

RESPECTS

this!